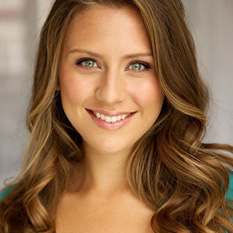 CHRISSY & HER INSPIRATION

"My goal in life is to be as good of a person as my dog thinks I am." Chrissy is an animal lover first, photographer second. Her life has been a fulfilled place with the companionship of dogs, horses, and wildlife. From training and competing horses to hiking hundreds of miles with her dog, animals have been a natural inspiration for her energy and outlook on life. Chrissy gets to capture that enthusiasm by using her passion for animals and photography as an animal photographer.
PHOTOGRAPHY STYLE - Play. Snap. love

If there is something that animal lovers know, it is that each pet is unique in his or her own way. Chrissy strives to shoot pets, especially dogs, in their natural environment with as much natural light as possible. Each pet has their own unique personality and Chrissy enjoys discovering what makes them happy and comfortable.
GIVING BACK

Bountiful Hound will always support rescues and organizations that focus on the ethical treatment of animals around the world. Chrissy participates in multiple events a year that fundraise for the aid of animals and rescues. From 5k races to doing shoots to raise money for a local shelter, she is always seeking new ways to help others who devote their lives to helping animals in need.
Photography
Not everyone can photograph animals– especially dogs! It takes the understanding of body language between the handler and animal to create a safe, unobtrusive, and comfortable environment where the animal can relax and thrive. Chrissy has been training animals for over a decade and understands the delicate balance of patience and comfort that is necessary for your pet to show their best colors.
The life of Beasley
play outside, walking trails, and squeaking my toys!
I am forever grateful for how Beasley has changed my life. My life has been a rollercoaster of ups and downs and particularly down when we decided to look into adopting a puppy. I had recently lost my job and battled with the unknowns of life which brought anxiety and depression. I have always had a strong love for animals – I have been an equestrian and pet owner for over a decade. However, with my husband being in the military, we did not have the opportunity to have a dog…..until December 2014.
Follow my adventures and watch my progress!