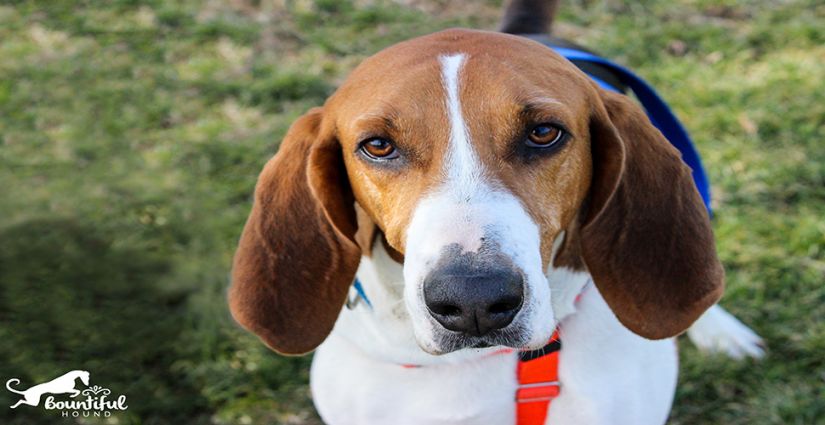 How It Works
What do you think? Let's get creative!
There is nothing better than capturing your pet's happiness and light through quality photos and a fun photography session. From calm and expressive to quirky and fun, this is a creative time to decide what style you aim for during your session. We enjoy shooting in all different ways and locations, so let us know if you have any specific ideas. Check out our portfolio here and don't forget our Facebook page!
Do you have a competition or special event coming up? If you want a photographer with your pet for the big day, Bountiful Hound can be there! (Travel fees may apply.)
What do we include as "pets"? Even though we focus mainly on dogs, we can shoot birds, cats, horses, reptiles, small animals, and more. Also, we can definitely shoot more than one pet at a time.
BOOKING
Let's get started! There are certain times of day which will make your pet look his or her best. Early mornings (right after sunrise) and early evenings (two hours before sunset) give the best natural light for your session. Sessions are typically booked on weekends, but we can accommodate during the week as well.
Are you ready to book? Wonderful! Feel free to call 443.342.4230, use the contact form or email bountifulhound@gmail.com and let us know what works best for you.
We will get in touch after booking to go over special ideas or your desires for your session. This can be done over the phone, email, or in-person consultation. We want you to feel comfortable, so let us know what works best for you!
CANCEL/RESCHEDULE: We all know we can't control Mother Nature. That goes for getting sick, too! If you need to reschedule, just give us a helpful heads up and we can find another time that suits you.
PAYMENT & PAPERWORK (The boring stuff):
At the time of your booking, we will send you a contract and Model /Property Release that must be signed prior to your session. Full payment is also due prior to the photo-shoot. We accept cash, checks, and credit card (Visa, Mastercard, Discover, American Express).
PREPARING… "I'm ready for my close up!"
What do you need to do to prepare for your session?
GROOMING: Depending on your style, a nice brush or grooming a couple days prior to the big day. Please don't spend a whole lot of money (unless you want to) grooming your dog! A simple brushing, nail trim, and clean eyes will be fine.
FOOD/WATER: A pet with a hungry belly may behave better for treats! Reduce or skip their normal meal prior to the shoot and bring along their prized treats… or toys! If we are outside, we will have a sanitized water bowl and water available, but it is always good to bring your own.
EXERCISE: Does your dog have an abundance of energy? If so, it may be good to take your pet for a run or walk prior to the shoot. Exercising will help your pet work out excess energy and nerves. A good thing!
MY PET ISN'T WELL TRAINED: Don't you fret! There is no reason that we can't capture glorious and fun images of your pet. Some of the best photos occur when your pet is just doing his or her thing – being bold, goofy, or downright mischievous! Let's see what we get!
WARDROBE (Both of you!): Your pet is the main focus, but you are more than welcome in being a part of the shots! We recommend neutral, darker colored clothing, solid colors, or subtle patterns. Tip: Rich, natural colors look great in summer and fall while blues and grays are perfect for winter! If you want, you can even coordinate with your pet!
Do you want Fido to sport his lucky collar? How about that Super Dog costume, favorite bandana or first toy? Props and gear are definitely welcome! We can also make suggestions as well.
SAFETY: Safety is of utmost priority during our sessions. The owner must be present during the entirety of the session. If you need a leash, please choose the thinnest leash (or retractable) you have available. This is less noticeable and is easier to remove during post-processing.
THE BIG DAY
Please review your session package to see what your big day entails! If you have any further questions, do not hesitate to ask.
WE DID IT! What's next?
As we sort through all of the glorious photos, we will provide a sneak peek on Facebook!
Within two weeks after your session, you will be sent a link for your own private proofing gallery. This is where you will receive plenty of photos with the Bountiful Hound logo. Next, tell us your favorites to be touched up and finalized via email or phone. (For example, you may get 50 photos in the gallery so you can narrow down your favorite 30 images.) If you like all of the photos, you can receive them all for an additional $5.00 per photo. This online gallery is available for 14 days, so do your best to not delay!
In the end, you will receive the images through you own password protected online gallery or thumb drive. This will include the high-resolution files (great for printing!) and convenient web-sized with a small Bountiful Hound Logo. We kindly request that you credit Bountiful Hound when images are shared via personal website, social media, blog, or other publication.
If you would like a thumb drive provided of the images, we can provide that for you for small additional fee. (See Session Information) This way you will have high-resolution photos to share with family and friends on the go!