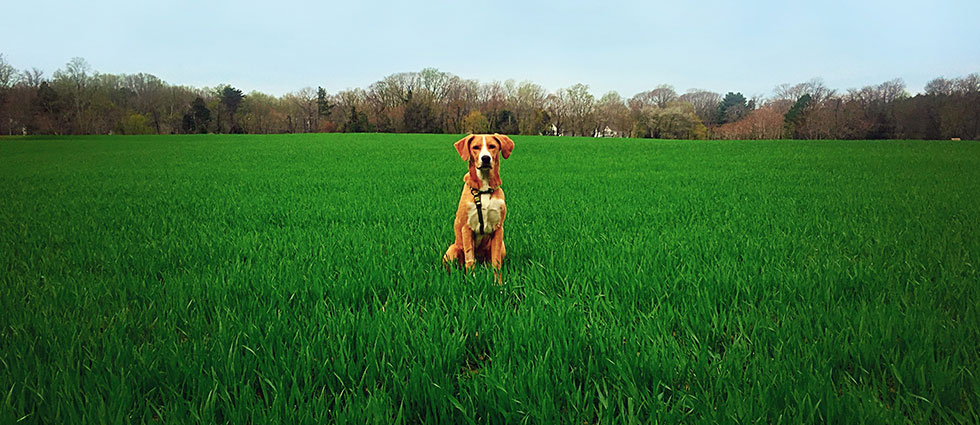 All About Beasley
I am forever grateful for how Beasley has changed my life. My life has been a rollercoaster of ups and downs and particularly down when we decided to look into adopting a puppy. I had recently lost my job and battled with the unknowns of life which brought anxiety and depression. I have always had a strong love for animals – I have been an equestrian and pet owner for over a decade. However, with my husband being in the military, we did not have the opportunity to have a dog…..until December 2014.
I scoured the internet, looking at different rescues and organizations, just hoping to find the perfect dog to adopt. What size? Breed? Age? History? There are so many factors to consider when deciding to rescue a puppy and be a responsible pet owner. Then I came across a rescue in Pennsylvania which had recently rescues a very pregnant dog wandering in Kentucky. The very next day they had her she had given birth to fourteen puppies! WOW! Their cute little mugs were posted on their adoption page. Each of the puppies looked extremely different than the other. I scrolled down the list until I saw… the ONE. I just knew it. Like a bride knows when she has found her wedding dress, I knew this puppy was for me.
The next week felt like ages! He could not be reserved and there were potential adopters coming before our visit that weekend. I'll have you know that I actually dreamed about this little guy! I knew he was to be in my life! When the weekend finally rolled around, I remember texting the foster frantically with just hopes and prayers that he would not be selected. I think the best text I ever received was, "Waiting for your arrival. He is still here." My heart leapt for joy!
Beasley came into our lives in December of 2014 when he was just nine weeks old. Bundles of happiness, nervousness, and puppy kisses, he triggered the happiest strings of my heart. I knew that I wanted to be the best person I could be for him and for myself. Together we would conquer the best of adventures and live life to its fullest! Since that day we have never looked back!
If there is one thing we love to do – that's hiking. We find nothing more fulfilling than escaping to the trails and testing our limits while enjoying our surroundings. We get away from the commotion, hustle and bustle, and truly plant our roots where it matters most. Beasley is a very agile dog – he leaps higher than I've ever seen a dog leap! At just nine months old, Beasley has conquered a forty mile hike through the trails and mountains of Washington State. He even took his very first plane right with success!
Team Beasley (as our training facility likes to call us) is currently reaching our goal of Champion Trick Dog, Agility, and Rally competitor. We recently won our first 5k, too!
If there anything we wish to leave for other dog owners, it is to enjoy your time with your dog. He or she loves you unconditionally and you are the only thing that matters most to them. Take them for that walk, teach them that new trick, and challenge yourselves! There is nothing more rewarding than achieving goals with your dog at your side.
Follow Beasley