Ruffwear Roamer Leash
Rating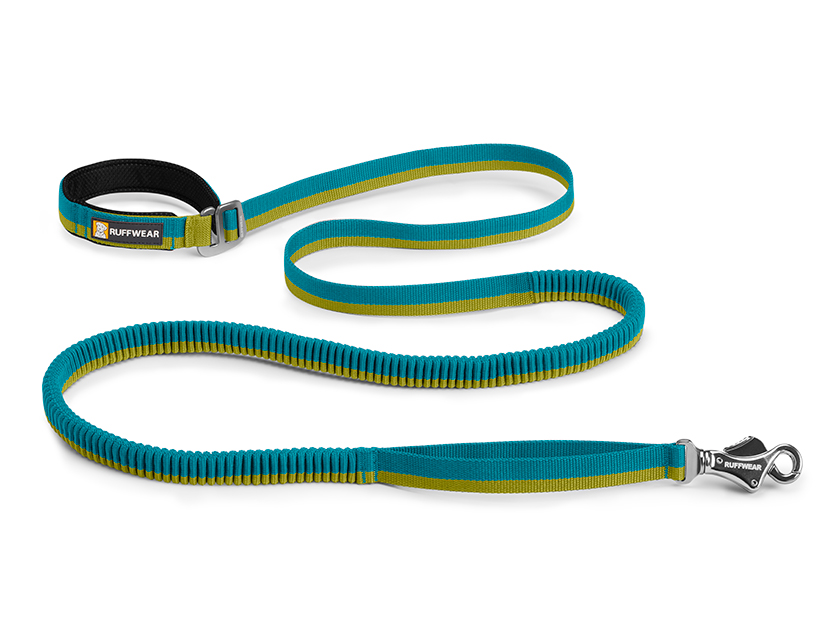 Ruffwear Roamer Leash
For the dog owners and canine companions that take part in a multitude of adventures, you will find it very useful to have a set of gear than can accommodate to your diverse needs. For this review, I will be sharing experience with the Ruffwear Roamer Leash. Ruffwear is a great brand that caters to the needs of dog and owner – providing quality and thoughtfulness. This leash comes in a variety of colors and two length options to fit your personalized wants and needs.
Beasley and I enjoy running, hiking, and fast paced agility training. With our active lifestyle, I truly needed a leash that could keep up with us…literally! The Ruffwear Roamer Leash is a bundle of essentials wrapped in one quality tool. Whether you walk or run, you will appreciate the webbing design that is only about a third of the leash's full length. This webbing allows for your dog to adventure without yanking you along, too! Also, the traffic loop allows for quick and close control when needed. When Beasley finds a deer or squirrel, this loop comes in handy. I appreciate the webbing to allow some give as I run Beasley and provides a smoother ride for both of us. May I also add it dries quickly and is machine washable! Can I get a "whoop, whoop?"
The loop also offers a unique design to cater different activities. What is the biggest perk? The loop is completely adjustable! You can easily resize the loop to your preference for in-hand control. Also, it is made to be widened and can be placed around your hips. Wham! We are now a hands free duo! I like this perk, but it does have its downfalls. First off, please be sure you have a well-trained dog. Even though Beasley is quite the gentleman, he can easily become displaced and flighty if he sees a deer bounding through the woods. All of a sudden I am hooked to a 55 pound ball of energy and drive! It can lead to a serious fall or injury to you both. If there could be an improvement, I would suggest a quick release of some sort for when you are connected in that way.
Finally, the "Talon Clip" is my new favorite clasp for any dog leash. This is an extremely durable and secure clip that is the easiest to use of any clasp I have tried. With a simple squeeze, the clip opens wide and makes it simple to detach or connect your dog. While running on trails, I am able to unhook Beasley in a split second! It is also placed on a swivel so that your leash doesn't wind up during a fast paced activity. This clip allows for never ending fun and maintaining a smooth ride.
In the end, I give this leash "5 out of 5" paws. Out of all the gear that I own, I keep grabbing this leash as my main gear for any activity. It's clean and lightweight design caters to our diverse needs. Plus, it looks great too! It is absolutely worth the investment for your team.
Cost: $34.95
Comments
Loading Conversation