Jenny Frameworks
Rating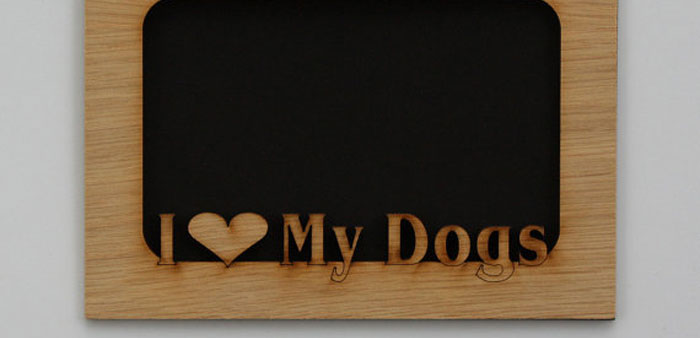 Jenny Frameworks
There is a special place in each of our hearts for our pets that show us endless love and friendship. I know for a fact my dog has changed my life for the better and it's all because of his unconditional love for who I am. However, when we decide to let a pet into our lives, we must have the realistic notion that someday we will have to part. It can tear your soul and break your heart. It's a wound that can't every truly be healed. However, there are beautiful ways to celebrate and reminisce the time you had with your pet.
My sister had a large and lovely white boxer named Hagen. This boy was all snuggles – all 60 pounds of him! I truly believe he wouldn't hurt a fly and would stay still all day long just to keep getting a pat on the head. In his older years, Hagen developed a difficulty walking and breathing. You could tell his issues were taking the vim and vigor out of his step. A trip to the vet confirmed the worst -advanced lung cancer. With a heavy heart and his family surrounding him, Hagen drifted off into the grassy fields above.
Hearing of the devastating news, I immediately wanted to do something to help them remember the good times. What do you get for someone that just lost a member of the family? I wanted something that would be a peaceful reminder and that could be enjoyed forever. I turned to my favorite online storefront, Etsy.com, and began looking for pet memorial gifts. As I searched the several artists and online shops, I came across a place called Jenny's Frameworks. I was immediately pleased with the diverse and high quality frames available with beautiful etching and carving. Then I saw "the one". It was a beautiful wooden frame that you can personalize for your pet. This frame was lovely! I was able to add Hagen along with his birthday, a custom saying, and his name. There are two touching quotes wrapping around the sides of the frame as well. This was going to be perfect.
When the frame arrived, it was packaged and protected extremely well. The shipping did not take longer than expected, either. I carefully unwrapped the frame and it was stunning! It was better than expected! The etching and carving was perfectly inlaid into the wood. It was a unique blend of carving and raised type. I couldn't have been more satisfied and touched with the end result. When my sister received it, the whole family cried. They never expected such a sweet gift and were blown away by the craftsmanship and quality. I trust Jenny's Frameworks and would definitely consider using them again in the future for unique gifts that pluck at the heartstrings!
Cost: 28.00
Source: etsy.com/shop/JennysFrameworks
Comments
Loading Conversation